Shelter to Home is run entirely by volunteers. Our entire effort would not be successful without the dedication of our volunteers. We are forever grateful to those individuals who donate their time, talent, and money to save cats and dogs who otherwise may not be given a second chance.
If you love animals and want to spend your time in the most rewarding way possible, join us!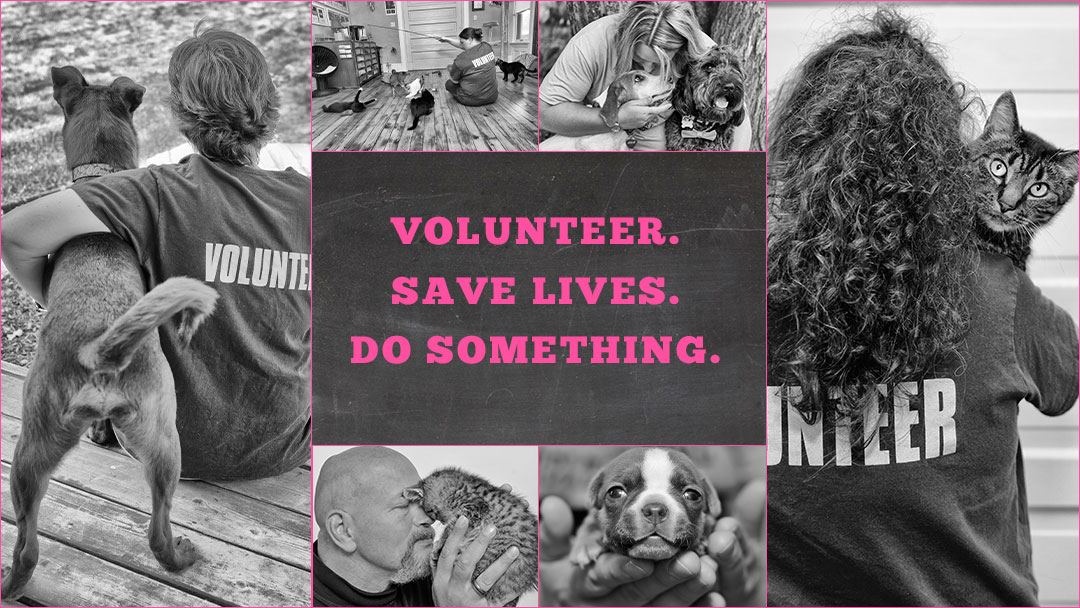 How do I become a volunteer?
Follow the steps above! The first step is to fill out the volunteer application. You will then be contacted by our Volunteer Coordinator regarding the date of the next orientation.
What kinds of things does a volunteer do?
It takes many people doing many things to make Shelter to Home successful. Of course we have our daily animal caregivers who take care of the animals residing at our Pet Adoption Center, but we also have volunteers who foster animals, do gardening or minor repairs at the PAC, do clerical work, serve on committees for our events, transport animals to and from shelters or the vet, and help with the other day-to-day tasks of running the rescue.
Can I walk dogs?
We are predominantly a cat rescue but we do have dogs who stay in foster homes. These dogs occasionally visit our Pet Adoption Center during open hours but they do not reside there, so we don't have any dogs for volunteers to walk. If that is your passion, we would be happy to connect you with one of the local shelters, who always need people willing to walk dogs.
How much time do I have to commit to volunteering?
We do not have a set number of hours we require our volunteers to commit. We would, however, like volunteers to review our event calendar when it is published and set aside some time for each of the events we have scheduled for the year.
Is there an age requirement to volunteer?
We can accept volunteers as young as age 12. Volunteers who are 12-15 years old must have a parent or guardian actively volunteering with them at all times. Volunteers who are 16-18 years old can volunteer without a parent or guardian, but will need a parent to sign a waiver before volunteering. All volunteers must go through orientation.
Do you allow community service hours?
Many of our young volunteers are fulfilling community service requirements for school or National Honor Society. They are responsible for filling out any required forms and presenting them to the appropriate Shelter to Home volunteer to be signed. We cannot accommodate those seeking to fulfill court-ordered community service.
What time is the daily cleaning shift?
The timing of our daily cleaning shifts vary due to the availability of the volunteers. We have shifts in the mornings and early or late afternoons. We maintain a cleaning calendar in Google Docs that each volunteer has access to. A typical cleaning shift is about 90 minutes.
How do you communicate with volunteers?
We conect with volunteers through a Facebook page dedicated to volunteers. We have several volunteers who prefer not to use Facebook so they created a Facebook page using a fake name and use it only for Shelter to Home communication. We also have text alerts that are used for major event reminders or emergencies. The text alerts are optional and volunteers are not required to sign up.
How can my child help?
We often receive donations from children who have decided to ask for donations for STH rather than birthday gifts for themselves. Children can also do a bottle or penny drive on our behalf. We love that so many young people are already giving their time and energy to helping the animals. For children who want to volunteer, see the FAQ about the age requirement.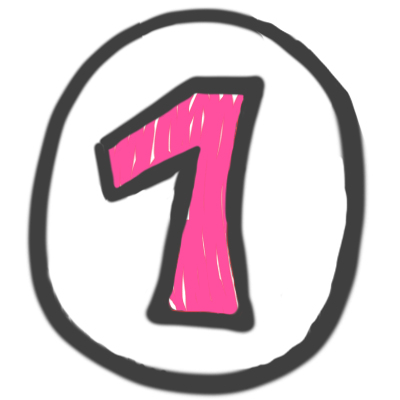 Fill out a volunteer application. Our Volunteer Coordinator will review your application, perform a background check, and contact you to schedule orientation.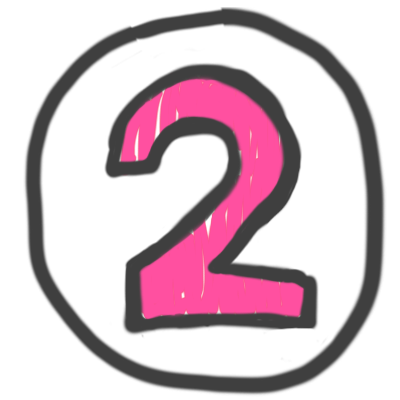 Attend Orientation
We usually hold orientation sessions once a month, on the third Thursday of the month. The orientation will give you some background on Shelter to Home and show you some of the ways you can help.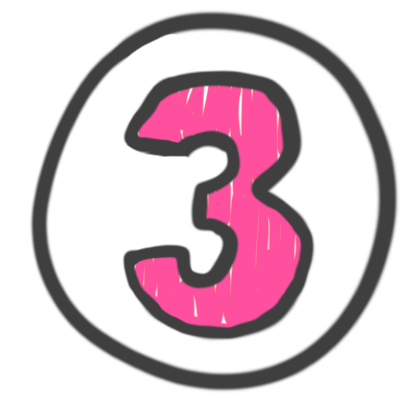 Do Rewarding Work!
Once you've attended orientation, you can sign up to help care for the cats at the Pet Adoption Center, volunteer at one of our events, or just come hang out during our open hours to socialize with the cats and other volunteers. Sometimes hanging out is the best way to figure out how you can help, and you can make some friends – furry and human – at the same time!
Shelter to Home has a strict "no drama" policy. We are here for the animals and we do not tolerate behavior that results in unnecessary drama and takes the focus off our mission. Volunteers are expected to treat each other with respect, as well as everyone else they come into contact with through the organization and otherwise. This includes contact in person as well as electronically, such as with social media. If you are a volunteer with Shelter to Home, your behavior reflects on the organization whether it's directly related to your activities with us or not. We reserve the right to terminate the volunteer relationship with any person who, in the opinion of the Board of Directors, does not abide by this policy.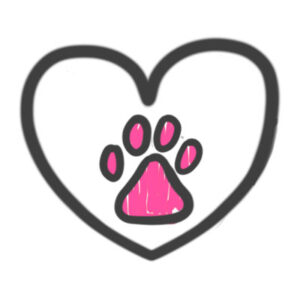 I volunteer at Shelter to Home because they are an animal rescue that will leave no cat or dog behind. No matter how desperate the animal's situation, they will strive to heal them with excellent veterinary care and recovery time in a foster home where they receive unconditional love until the day they are ready for adoption.
There are many volunteer opportunities available at STH. Volunteers are matched with "jobs" using their skills and interests. Friendships are forged based on the common bond of helping animals. There is teamwork that makes things happen that could otherwise not be accomplished.
The STH Board of Directors are persons of integrity and vision, always seeking new ways to improve and save the lives of shelter animals.  They show respect and appreciation for all STH volunteers.
To paraphrase James Herriot,
"Creatures great and small,
Shelter to Home Rescue loves them all."
Margaret S.
volunteer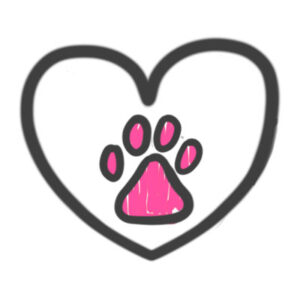 Al and I are committed and supportive in our Volunteering for STH because of its Core Mission. We know first hand what can be done with an animal that seems unrecoverable or without "Hope" in a very dire Shelter environment. STH takes animals from devastating situations and sees the "potential " in each Rescue that others looking at that same animal do not see.
"You never Soar so high as when you stoop down to help a child or an animal."
– Jewish Proverb
Claire & Al U.
volunteers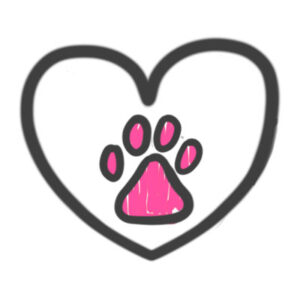 Shelter to Home is an awesome and unique organization. I am so proud to be a volunteer. It's been very rewarding for me to have been a part of so many furry ones' journeys in finding their forever homes… especially the shy kitties!
Kim M.
volunteer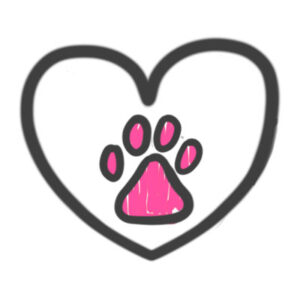 The first time we encountered STH was several years back at one of the Santa Paws events. We thought it was a really wonderful concept, rescuing homeless cats from shelters, and giving them the run of a big, old house (behavior permitting) allowing them the freedom to interact with each other and with the STH volunteers and potential adopters in a comfortable, homelike setting. So much better than a cage at either a shelter or pet store! Since organizations like this only survive financially by donations, and physically by the work of volunteers, we decided to become volunteers & do what we could to help this operation continue & grow. We both love cats, always have, and every time we see or hear of a cat being adopted by someone who will (we hope) love and care for them, it gives us a really good feeling. Sometimes a bit of sadness too, as all of us volunteers will form bonds with this kitty or that one…but overall, definitely a worthwhile endeavor by a lot of dedicated folks!
Rhonda & Dan
volunteers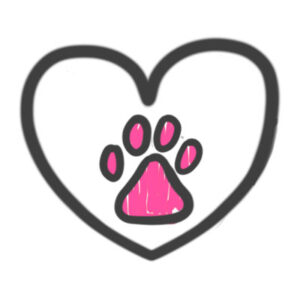 A little bit of Heaven
A little bit of Hell
Anyone who visits the PAC will admit, I think, to witnessing a little bit of Heaven….. healthy, happy, (yes, sometimes shy) kitties interacting with humans in a beautiful, safe haven eagerly hoping to find their forever home, their one family, their own person. Sometimes to get to this point we (STH) may, unfortunately,  first witness a version of Hell…. injuries, illnesses, abuse, neglect, abandonment.
STH sees the need, heeds the call, and rushes in…. rescues, loves, heals, saves…. giving a second chance for love and life to helpless, voiceless animals.
No expense or sacrifice is spared… monetary, emotional, nor physical.
Tears are shed, hearts ache (sometimes break), sleep is lost.
But STH hearts are large and energy and love unending.
All that needs to be done and given IS…. selflessly. Not for recognition, not for a pat on the back, but strictly, solely for the animal in need.
I volunteer at STH for these and so many other reasons, but simply and briefly put…. if one loves animals, as I do, if one wants to help animals, as I do, if one loves seeing animals happy, as I do, I think one cannot help but love STH and what it does, as I do.
Thank you,  STH.
Arleen M.
volunteer