CATS
Cats available for adoption
DOGS
Dogs available for adoption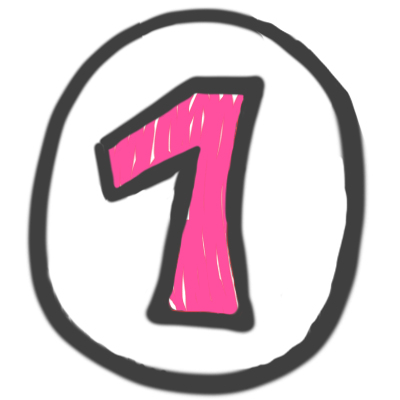 Meet your new love
Meet your new love either at our Pet Adoption Center or online and inquire about the animal you are interested in either using the "ask about me" link online or by speaking with a volunteer at the adoption center.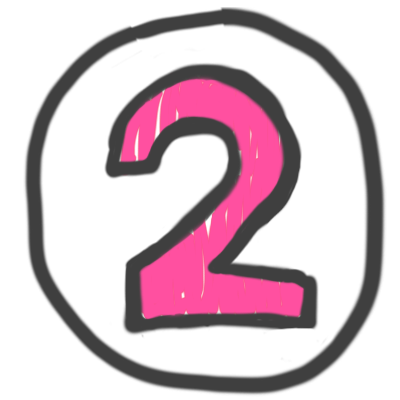 Fill out an application
After inquiring about the animal and determining you are a good match for each other, ask for an adoption application. Our foster parents generally handle the adoptions of the animals they foster, and your application will be routed to them.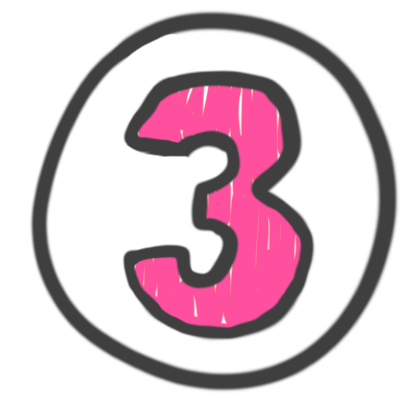 Discuss with the foster parent
The foster parent will review your application and discuss it with you, usually within 24 hours. If your application is approved and you haven't met the animal, the foster parent will schedule a meeting and may do a home visit if you are applying for a dog.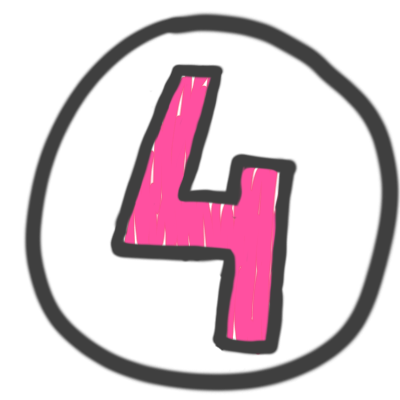 Live happily ever after
We hope that every adoption results in happily ever after, but if for any reason you are unable to keep your pet, we will always be there for them and will find them a new forever home.
What is the adoption process?
See our explanation above.
How much does it cost?
Cats and kittens are $50. Puppies and dogs are $175-$250.
Will the animal have all his or her vet work done already?
All animals are spayed or neutered before adoption. They will also have the following completed:
FIV/FeLV combo test (for cats) or heartworm/parvo test (for dogs)
Rabies vaccine (if old enough)
Distemper combo vaccine and booster
Bordetello, leptosporosis, and canine influenza vaccines (for dogs)
De-worming
Flea treatment and preventative
Other vet care as needed
How long does the adoption process take?
Foster parents should respond to inquiries within 24 hours. The length of time for an adoption depends on schedules and the availbility of the foster parent and adopter.
Where is your adoption application?
We do not make our adoption application available on our website generally. You can request an application from the animal's foster parent or at our Pet Adoption Center.
How old do you have to be to adopt?
You must be at least age 18 to adopt from us. This is primarily because you need to be of legal age to sign a contract.
Can I do a meet and greet with my pet to make sure they get along?
We require a meet and greet for all dog adoptions. Cats typically take more time to accept a new housemate so we advise keeping the new cat isolated in a room until the appropriate slow introduction can be done.
Will I need to have a home visit?
Home visits are usually required for dog adoptions.
Who decides if I'm a good match for an animal I'm interested in?
The foster parent who has cared for the animal is responsible for determining if an applicant is a suitable home.
I saw a shelter pleading for help for a specific animal. Can I foster the animal through you?
This is handled on a case-by-case basis. Our Foster Coordinator would have to approve your application to foster. Find out more about fostering through us here.
Do you do out-of-state adoptions?
Yes, in the right circumstances. We certainly do not "ship" animals, but we are not opposed to adopting to someone who lives outside Michigan if it's the right fit and the transportation for the animal is reasonable. We have done several long-distance adoptions, in fact!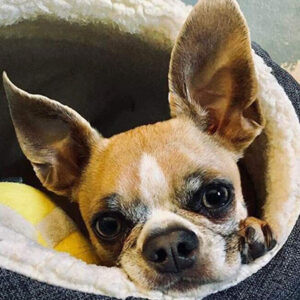 We adopted Ruby from STH almost 5 years ago, and it was one of the best days ever. Our kids still talk about going to STH to adopt Ruby. From the start we decided we couldn't stand the thought of being apart from Ruby so she always travels with us when we go camping or on vacation, she is truly a beloved member of our family. One of the best things about adopting Ruby from STH is how invested Shelley is in each of these animals, she remembers them and wants to know how they are doing. It is nice to see that dedication and caring for each animal, even years later. Thank you so much for giving us our Ruby!
Jennifer S.
adopted Ruby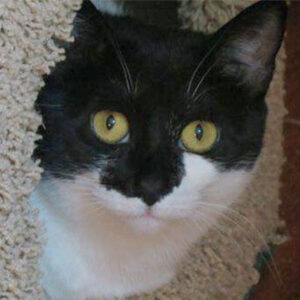 I can't imagine home without Oreo.
She came into our lives during a difficult time with the illness and passing of a loved one. We didn't know it at the time, but she was exactly what we all needed. She put smiles on our faces, and put a bounce in the resident seniors' steps. Five and a half years later, she's still the ultimate lap cat, still an incredible dot junkie, still making us smile and still making our home brighter.
Colleen A.
adopted Oreo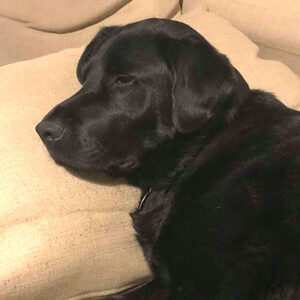 Three years ago we adopted Max from Shelter to Home. Our experience with STH was amazing, and our love for Max is beyond compare. As my 8 year old daughter says, "Max made our little family complete." We are forever grateful to STH for bringing Max into our home.
Kathy C.
adopted Max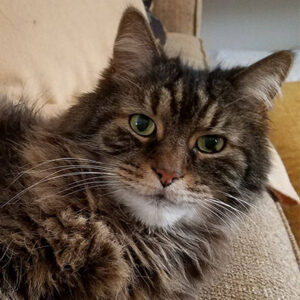 To date, I have adopted 4 seniors from STH and they have all been wonderful, yet very different, but equally loved. Shelter to Home is such a great rescue to deal with and have made each adoption an easy process.
People always ask why do I get the "old ones?" Well, I am a big believer in karma, and we are all going to be old someday and need to be cared for. I cannot express how full my heart gets when I bring the seniors into my home to live out their remaining years and see them laying in the sunshine, watching the birds through the window or curled up in bed on a cold winter day.  Those small moments make having seniors by far the best experience ever, knowing they got all the love and comfort they deserve in their golden years.
I highly recommend visiting the Cat House in Wyandotte to meet all the cats and see their own unique personalities while they roam around. Shelter to Home and its volunteers are beyond amazing and a pleasure to work with and support!
Julie M.
adopted Buster, Daze, Eliza, & Tiger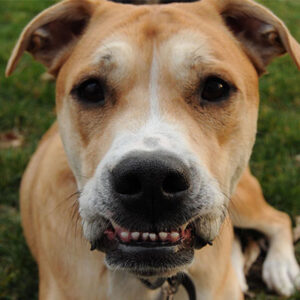 What our rescue dog, Sammy, means to us…..
Millions of people adopt a rescue pet every year. There is often a common misconception is that all shelter dogs are broken, abused, or problematic. While some have been through traumatic situations or need extra medical or behavioral care, shelter dogs are too often end up in a shelter due to no fault of their own. Thanks to the wonderful caring work of Shelter to Home (STH), our Sammy (Samuel Adams) was rescued and got the needed medical attention to fix a broken leg. We followed his story on Facebook as he healed and looked forward to updates as each day passed. One cold January Saturday morning, we headed to a STH Pet Smart adoption event and got to see Sammy face to face. There is no feeling like the one you get as you lock eyes with a dog and know it's "the one," regardless of age or breed. It was love, love, love. Sammy joined our family that day and headed home with us to meet his brother and two sister dogs.
Dogs are not our whole life, but they make our lives whole…. whether it is the thousands of  kisses they give, or a partner to stroll around the yard with or just someone to cuddle with on the couch; they simply provide unconditional love. Though our home was already full with three dogs of our own, there is always room for a big hearted, fun loving dog who just wants a family of their own to love. He fills our days with joy; from his little tail always wagging, to his wanting to get his ears and belly rubbed and  to his endless games of fetch. Sammy is a big happy boy who truly loves his family; but we love him even more!
The day you bring home a new dog is one of the most memorable days ever. Thanks to Shelter to Home for giving our Sammy a chance to have a happy healthy life. We simply love our boy to pieces.
Donna Z.
adopted Sammy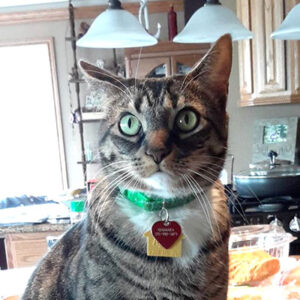 We adopted our feline fur baby, Xiamara, from STH about 5 years ago and she has been a delightful addition to our family. One of the things that impressed us most is that the cats are NOT kept in cages, but are allowed to roam freely within the adoption center. This creates a very comfortable and relaxed atmosphere for both the cats and potential adopters. The cats' personalities really come through as you wander through the center and interact with them in a playful and stress-free setting! The volunteers are very knowledgable about the animals in their care and are able to offer great insights into the cats' needs and personalities. We have recommended STH to several of our friends who have found their fur family members there also! We would never go anywhere but STH to adopt a kitten or cat!
Carol & Doug W.
adopted Xiamara