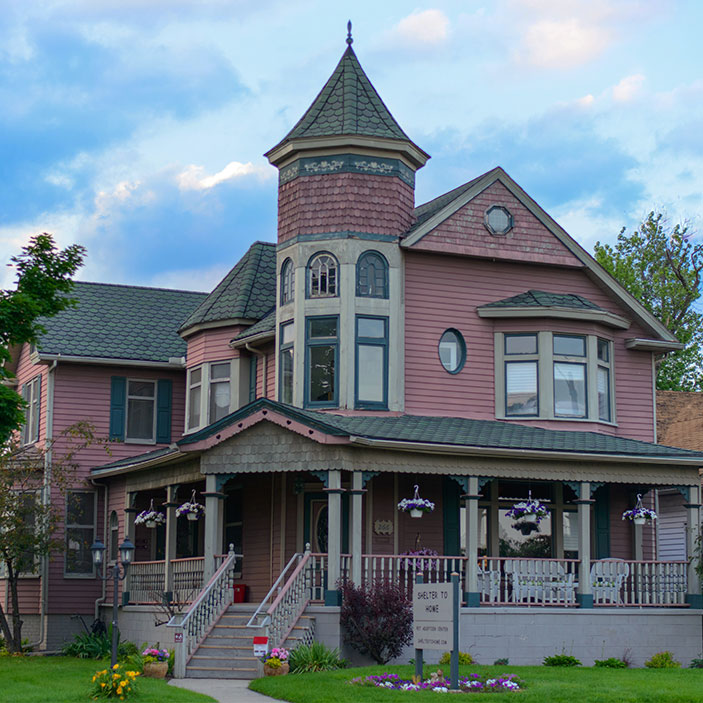 The Pet Adoption Center
Primarily a foster-based rescue, we realized a dream when we opened the Pet Adoption Center (PAC) in March of 2012. This beautiful Victorian house built in 1874 serves as STH's headquarters. It also houses up to 30 cats at a time and allows potential adopters to meet them in a home-like setting. Visitors have said that the PAC is a magical place. We agree – it's magical for both cats and cat lovers alike!
We leased the property for 5 years before purchasing it in April of 2017. We worked hard for the ability to purchase it and did so with the help of several generous donors.
The cats who live at the PAC came from their foster home to spend some time hoping to meet their forever humans. Potential adopters can visit the cats in the cat's natural environment.
We are licensed by the Michigan Department of Agriculture as an animal shelter.
The cats are cared for daily by volunteers who spend a couple hours cleaning up and spending time with the cats. Learn more about volunteering here.
We are happy to give visitors a tour of the facility during our open hours. We also offer group tours on a requested basis. We hope to be able to do this again soon.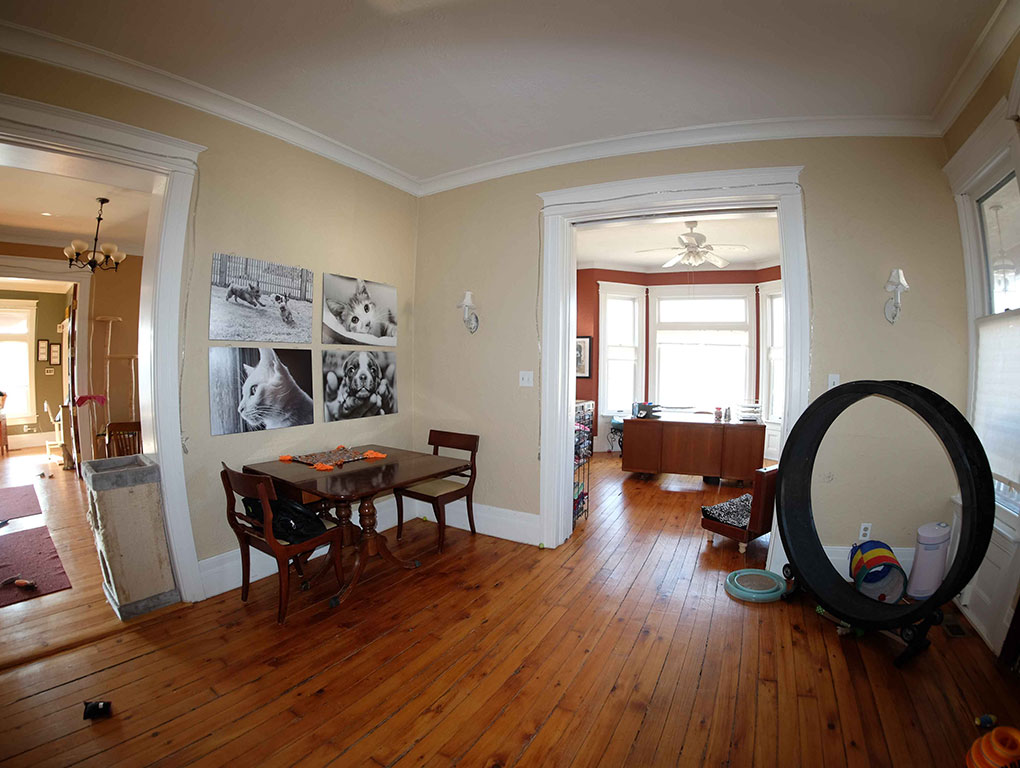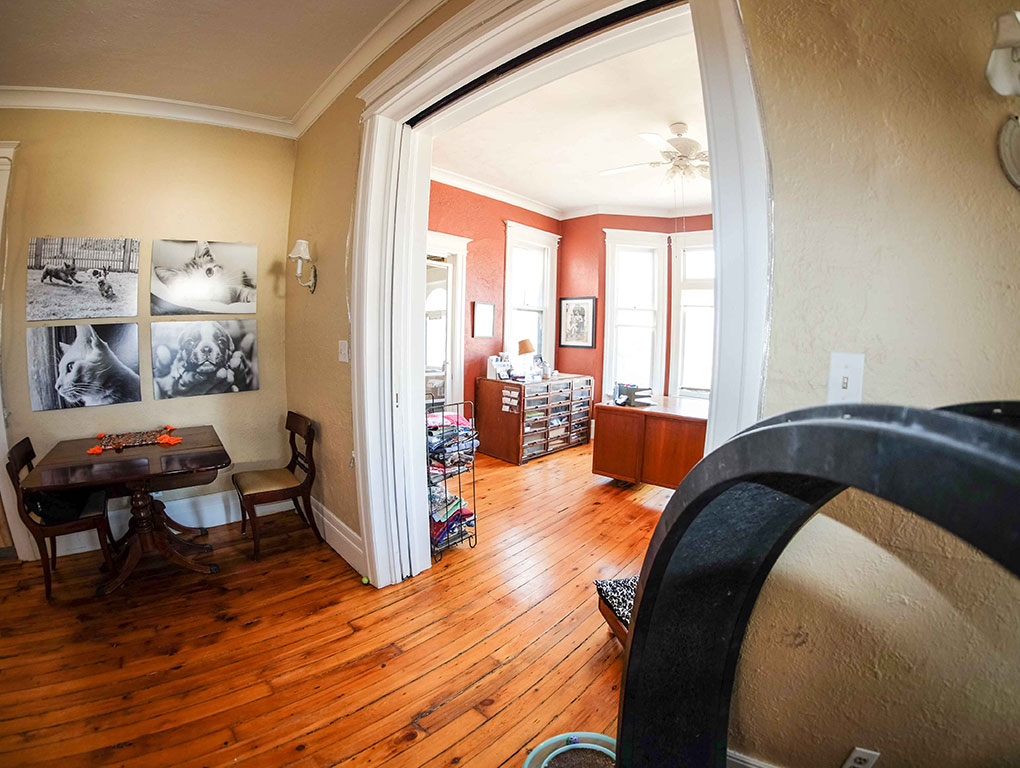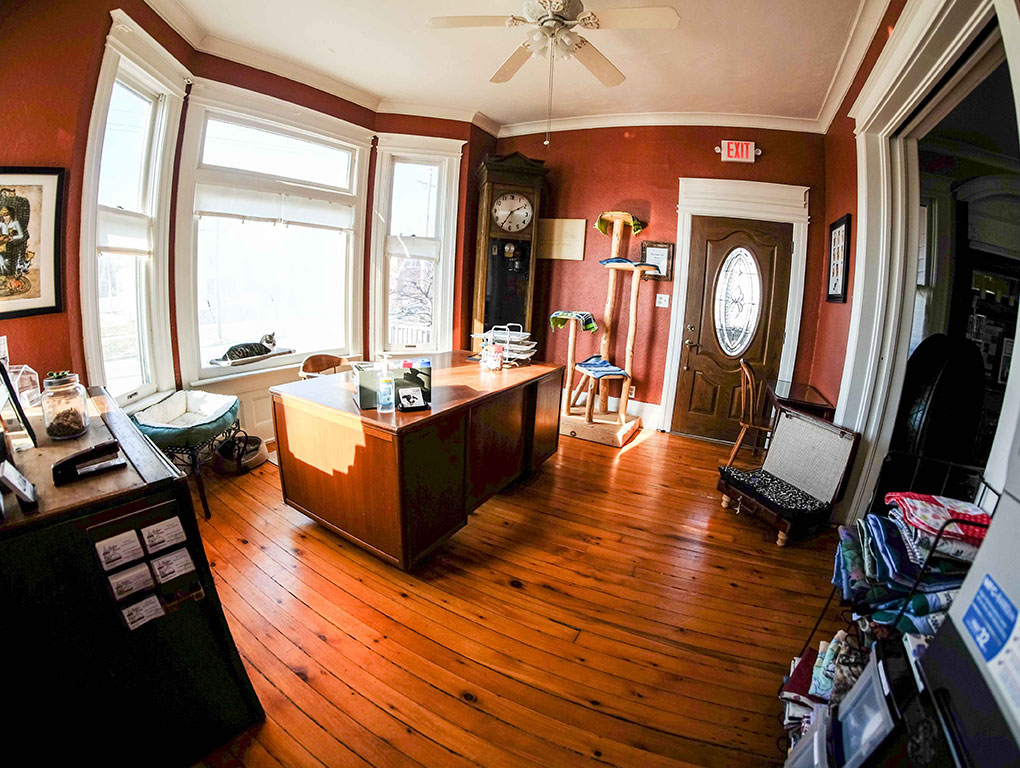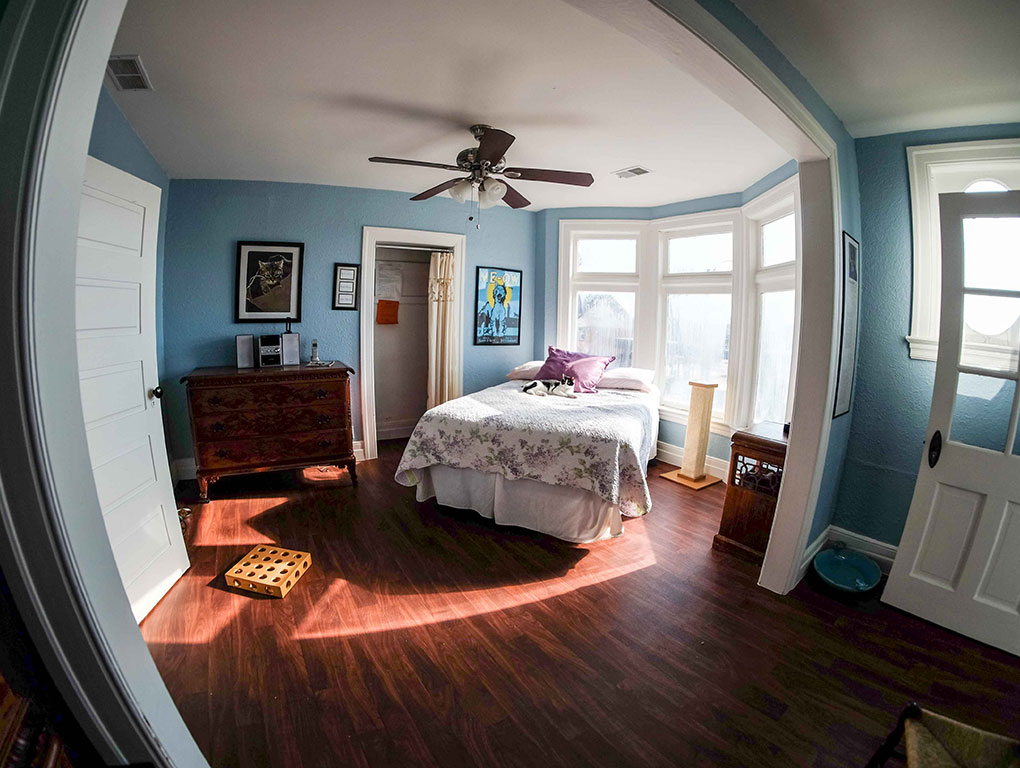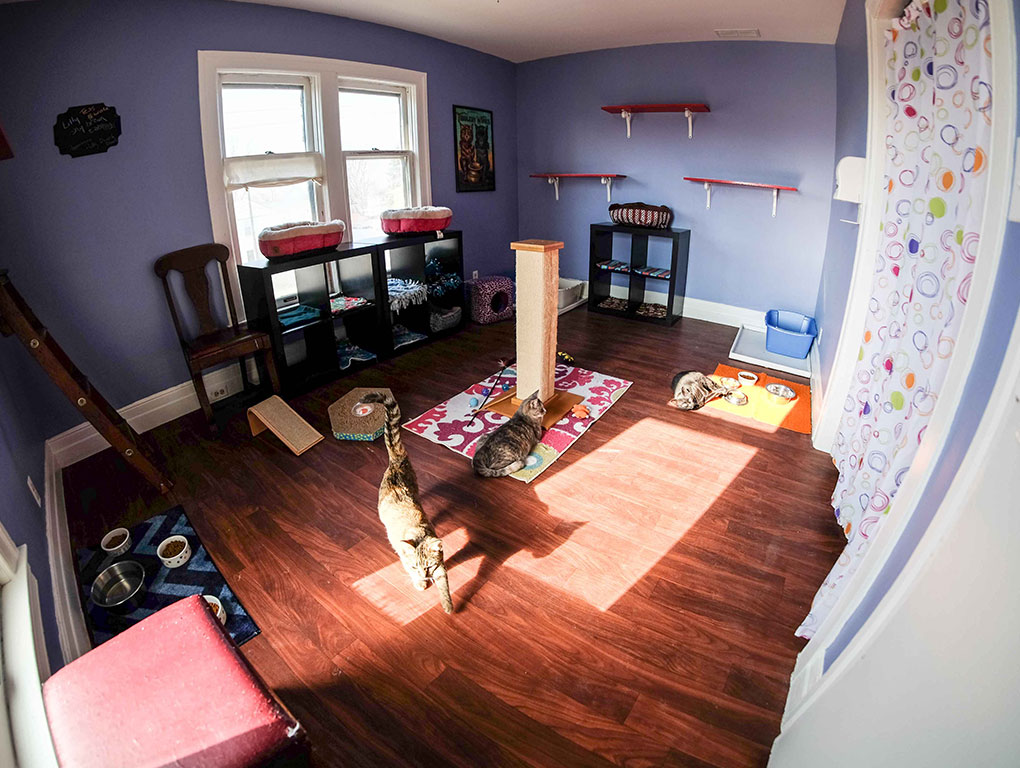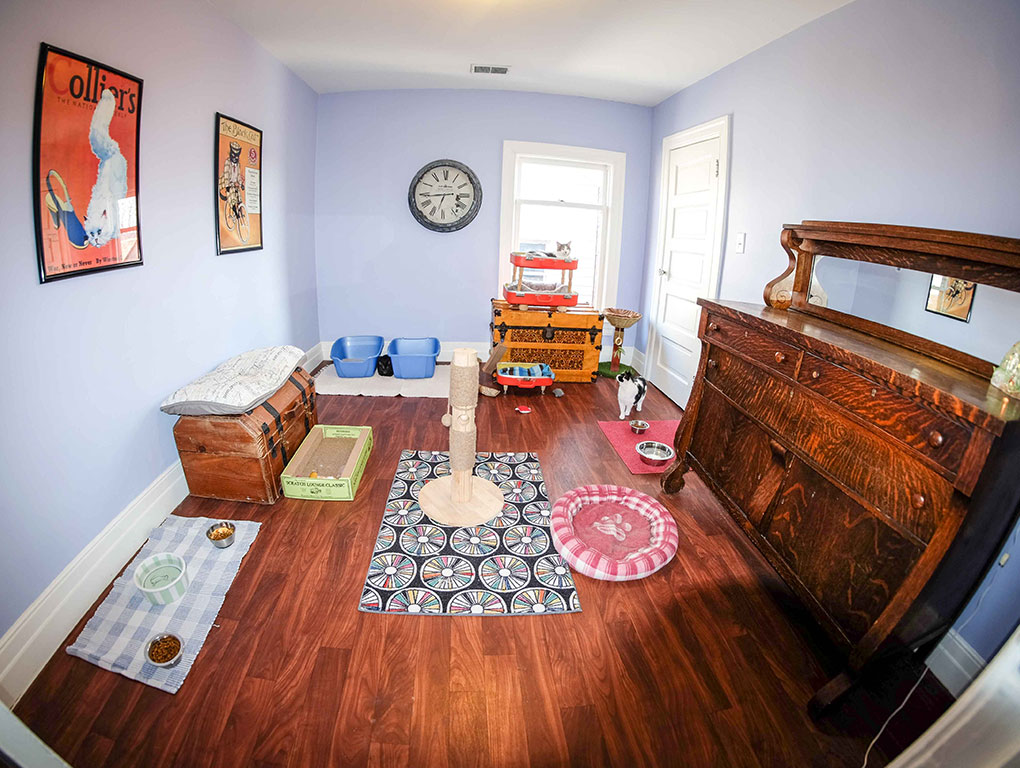 A typical group visit includes a short introduction of who we are and what we do, followed by a Q&A period, and then a visit with the cats. Let us know if you have something different in mind. If you're interested in a single-time group volunteering activity, we can usually accommodate that as well. 
We reserve the right to limit the group size for safety and the well-being of the animals.
Many groups ask us what kinds of things we can use. Check out our wish list for things we can always use!
Please use the button below to give us more information about your group so we can start a conversation about your visit.
We are often asked if the city gave us the house. (Nope!)  Or people wonder how we paid for it. (With a lot of hard work and the help of our generous donors.)
We leased the house for several years until we had the opportunity to purchase it. Thanks to our generous donors, we were able to put a large downpayment down, which allowed us to secure a mortgage.
Special thanks to the following donors who helped make the purchase possible. The cats are now our landlords!
The Bawol Family
(Shelley, Paul, Barbara & Paul, Phillip & Maria)
Tim Duperron & Linda Miller
Colleen Armstrong & Sabrina Lackey
John & Michelle Cummings
Bill Jackson
Michael King & Mary Jane O'Neill
Janet Pounds
Jim & Marguerite Rigby
Jennifer Watkins
Jodi McGrew
Gary Roesler & Pam Johnston
Joe Maher
Julie Spencer & Diane Herdrich
When we were leasing the building, we had no control over the major repairs that needed doing – fixing the iconic turret, replacing the windows, painting the exterior, doing something about the original floors, and more. 
Now that we own it, we are starting work on a major renovation to the old girl! We have just started the planning stage – the needs, wants, and wish lists! – and there will be much more to come on this very soon. 
Stay tuned!