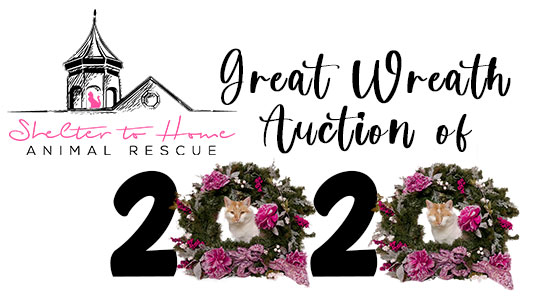 Welcome to Shelter to Home's Great Wreath Auction of 2020!
Please note this is our first auction using some new technology. So please forgive any glitches.
The auction ends Wednesday, November 18th at 7pm!
These wreaths will be available to the winning bidders for pickup in Wyandotte only. Unfortunately we are not able to accommodate shipping requests. 
Please note you'll need to register for an account before placing a bid. It will be easiest if you do that HERE in advance. You can wait until you're ready to bid if you prefer, but you'll have to place your bid again after registering.
Please make sure you see a message confirming your bid or see it listed in the bids at the bottom of the wreath's detail page before moving on.